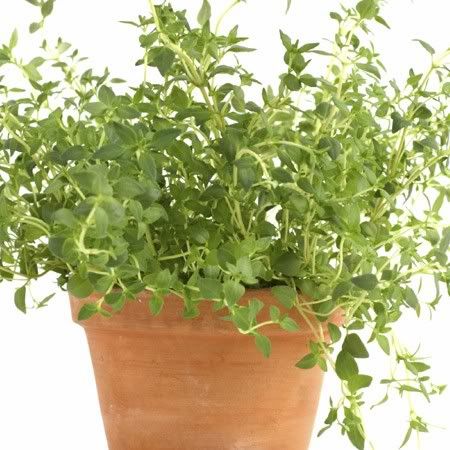 (NaturalNews) Thyme is a delicate herb which is both pungent and hot with a penetrating fragrance. It is also a fabulous herb for healing a large number of ailments. It is known to increase the flow of urine and to help in menstruation. It helps in the delivery process and prevents miscarriages; in fact, it cleanses all the organs of the body. The Abbess Hildegard von Bingen used thyme for nervous disorders, leprosy and paralysis.
The Abbess Hildegard von Bingen stated, "He who drinks a cup of thyme tea instead of coffee in the morning will soon feel the beneficial effect: enlivened spirits, great comfort in the stomach, no coughing in the morning and an overall well-being."
Thyme grows in sunny areas next to ant-hills. You can find thyme in dried up lawns, as it must have lots of sun and heat. Thyme came from the Mediterranean in the 11th century and is found in many gardens. Most people know the thyme plant as Garden Thyme (thymus vulgaris) or as Mother Thyme.
Thyme Benefits:
Thyme cures styes and aids pink eye. It cleans scrapes and cuts immediately with its antiseptic and disinfectant properties. Thyme treats women with menstrual cramps and PMS symptoms also. Thyme is a common remedy for stomach ailments, lung congestion, coughing ailments and overall flu conditions. It is even used to remove nightmares from children. Thyme is used for sprains, rheumatism, muscular atrophy, stroke, multiple sclerosis and paralysis. Thyme is a good overall herb to keep in the kitchen.
How to make an herb pillow
- The herbs are placed into a pillow and sown up.